"With the Pinterest for Business Course Trona and Hege have created something really very special…I don't think I've taken another course like it"





Is Instagram getting you down? You painstakingly create posts but hardly any of your audience sees it and there's little chance of reaching new people.


Reels take up too much of your time with little return. We understand, that's why we believe in diversifying your marketing and driving traffic from other sources, like Pinterest.
What if you could drive traffic to your site in a way that is sustainable and keeps giving you traffic month on month and year on year? Pinterest can do this!


Your audience is waiting for you. Don't let this amazing platform go untapped.

Why use Pinterest for your business?
Pinterest is a powerful search and discovery engine. It is not another social media platform.

A pin on Pinterest lasts for months and even years, giving you the opportunity to reach more people. Whereas a post on Instagram, for example, lasts around 48 hours. If they see it at all!
It's time to stop relying on just one platform, like Instagram, to reach your audience.
Knowing how to use Pinterest successfully will set you apart from your competitors.
If you want to feel confident about using Pinterest for your business then this course is for you!






You will learn:






+ how to grow your visibility and reach



+ connect with your customers




+ drive traffic to your site




+how to get that traffic to convert into email sign ups, sales and more.




+ and so much more!
You will also receive access to our private Facebook community and monthly live Q&As (also available via Zoom).


No more feeling overwhelmed!

READY TO GROW YOUR BUSINESS WITH PINTEREST?

WHAT PEOPLE ARE SAYING






"If you're looking to grow your Pinterest account and develop organically, I'd recommend Trona, Hege and The Pinterest for Business Course in a heartbeat"
-Lucille Whiting







"Trona is fantastic and really knows her Pinterest. Not only did my impressions shoot up but I gained more subscribers to my email list which led to sales"
- Helen Redfern








"Trona has been brilliant. Pinterest is now the highest driver of traffic to my blog. "
– Hannah Bullivant






"We have been working successfully with Hege for over two years on our Pinterest account. Before Hege took over, the account had very little work on it and was barely visible. Fast forward two years, we have over 5 million monthly views, sometimes a lot more and it is our main source of social traffic without having to spend on ads"
- Wallsauce





MEET YOUR COURSE CREATORS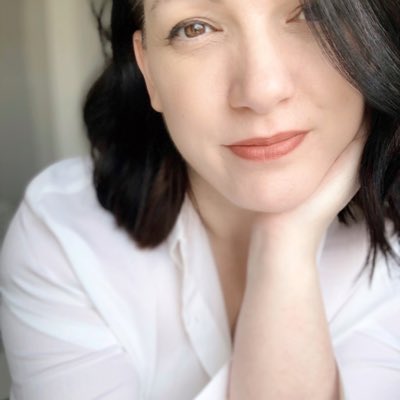 TRONA FREEMAN
Hello! I'm a digital marketer specialising in Pinterest, SEO and content marketing. I have been successfully helping small businesses grow online for 5 years in my own business and would love to help you grow too. I am super passionate about helping small, independent businesses thrive online.
I am very excited to share my years of hard-earned experience and knowledge with you in our Pinterest for business course.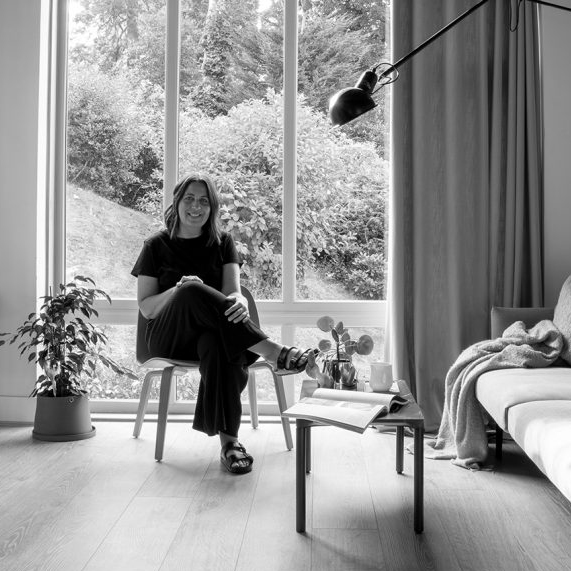 HEGE MORRIS
Hi! With over 4 years of experience, I have managed the Pinterest accounts of numerous international brands, achieving significant revenue streams by converting Pinterest traffic into actual sales.
With my knowledge and experience, I can help you take your brand's Pinterest Account to the next level.
This course is for you if:


+ you want to create a more robust marketing plan for your business


+ you don't want to rely on just Instagram for your marketing


+ you want a sustainable way of growing your business online


+ you want to reach your customers in an inspiring and organic way


+ you want to grow your email list


+ you want to drive traffic to your website that converts


+ you want to feel confident and assured at using Pinterest for your business


+ you want to remove the overwhelm from your online marketing


+ plus much more!
What's in the Course:
MODULE 1: Pinterest Basics for Success.


This module will set a strong foundation for a successful Pinterest account. This includes creating a Pinterest business account, claiming your website, knowing your audience and more.






MODULE 2: Finding Keywords


Keywords are vital for success on Pinterest. We will cover what they are, how to find them and how to optimally use them.






MODULE 3: Pin Creation


Creating pins that attract your ideal audience is key. In this module you will learn the basics of making eye-catching clickable pins through to how to get conversions. This includes using Idea pins strategically.






MODULE 4: Relevancy and Consistency


Keeping consistent and relevant on Pinterest is another key element for a successful business account. You will learn how to use trends and seasonality, planning, and using scheduling tools like Tailwind.




MODULE 5: Measuring Success


"
If you can't measure it, you can't manage it." This module will show you how to use your Pinterest analytics (and Google Analytics) to analyse your Pinterest strategy.






MODULE 6: Getting Sales, Email Signs Ups & More.


This final module will show you how to add Pinterest to your wider marketing strategy in a manageable way. You will learn how
to make Pinterest work with your website

for conversions like email sign ups, sales and more.









You will also have access to our private Facebook community with live Q&A calls. (Live calls are in Zoom). We are offering live Q&As twice quarterly currently.


WHAT PEOPLE ARE SAYING
"Trona's curiosity and passion is infectious, and her deeply analytical (and yet totally accessible) approach is so refreshingly different from everything else I've seen. She's so generous with her knowledge and experience. [...] I wouldn't want to learn about Pinterest from anyone else!"
- Sophie Caldecott
READY TO GROW YOUR BUSINESS USING PINTEREST?
FAQS
When does the course start and finish? - You will be able to access the self-paced course right away and learn at your own pace.
Will the price of the course remain the same? This is our introductory price, we expect the price to rise in the future.
How long do I have access to the course? - Once you have purchased the course you will have lifetime access. Including any future updates.
How is the course delivered? The course is text based with live Q&As in our Facebook group and/or Zoom. You will also be able to email us with any questions you have, and ask questions in the Facebook group.
What if I am unhappy with the course? - We aim to provide the best course and service but do offer 14 days refund.
I am just starting my business, is this course suitable for me? Yes, absolutely! This course is suitable for new businesses as well as established business.
Will you be covering Pinterest Ads? No, this course focuses on organic growth on Pinterest.
Does the self-paced course come with support? We aim to cover everything you need within the course but if you have any particular questions or technical issues please feel free to contact us by email.
If you have another question not covered here please email: [email protected]